Offshore Passagemaking (ASA 108) Reading List
The following is a reading list for the Offshore Passagemaking course. This list is divided into:
Required Reading, from which the course material will be drawn
Recommended Reading, including additional reference material
We will not be using the additional, non-required books directly. Nevertheless, any of them would be a valuable addition to your library. This list is not exhaustive; there are many other useful books available.
Required Reading
Adlard Coles' Heavy Weather Sailing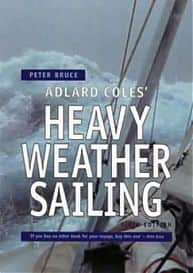 Hardcover, 304 pages
Although titled after Adlard Coles classic, not much of the original material remains. 27 chapters broken into two parts: Expert Advice and Storm Experiences. Expert Advice covers yachts design and construction, stability, spars, rigging, meteorology, drag devices and more. The valuable Storm Experiences section details personal experiences in storms such as the 1979 Fastnet Race and the Queen's Birthday Storm of 1994.
In the forward, Peter Blake writes "This book should be read and re-read by all yachtsmen and yachtswomen, whether they have aspirations to cross and ocean or simply potter about the coastline, whether they are skipper or crew. Not every idea examined will apply to every situation, but the knowledge gained may one day be invaluable."
Survivor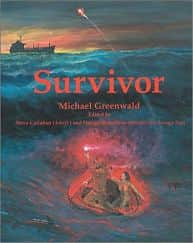 Paperback, 624 pages
Primary Source on sailing disaster/survival stories and info Survivor was written to help sailors survive boat disasters. Edited by National Best-Sellers Steve Callahan (Adrift) and Dougal Robertson (Survive the Savage Sea), the book contains true stories and practical How-To chapters about survival. Stories about the struggle for life in tiny survival craft, daring rescues, tragic failures.
World Cruising Routes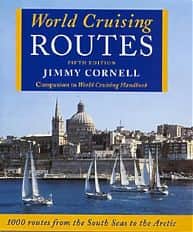 Hardcover, 636 pages
More than 500 sailing routes through the world's oceans laid out with descriptions of season, highlights, charts, GPS waypoints, and navigational hazards. This is the only book of its type for cruising sailors, the only comprehensive cruising guide to all the world's oceans.
Mariner's Weather Handbook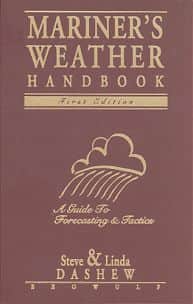 Hardcover, 594 pages
>"This is not just another book on meteorology. This is a book about sailing, risk analysis and weather tactics… [and] how a sailor can translate this knowledge on board and act accordingly."
Boatowner's Mechanical and Electrical Manual
Hardcover, 832 pages
>The best book on the variety of maintenance issues on boats. Covers boat maintenance, mechanical and electrical systems, sails, rigging and more. Sail magazine says "This book should come as standard equipment with every boat."
Yacht Design Explained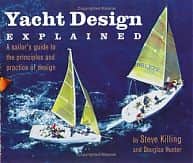 Hardcover, 256 pages
Sailboat design explained in a way that all boat owners can understand and put to use. Yacht Design Explained: A Sailor's Guide to the Principles and Practice of Design uses state-of-the-art graphics, dynamic charts and photographs, and clear explanations to show what makes hulls, keels, ballast, rudders, foils, masts, and sails work. It reveals why certain designs perform well and others fail.
Advanced First Aid Afloat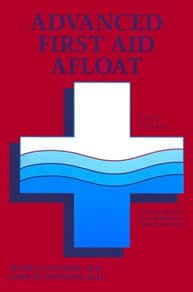 Hardcover, 218 pages
This sailing classic covers emergency medical care at sea, examining common accidents and ailments which can occur when medical care is unavailable and not likely to be immediate in forthcoming. Diagrams and photos accompany step by step treatment options, while the revised edition includes drugs, dosages, and the latest methods.
Recommended Reading
Storm Tactics Handbook
Paperback, 176 pages
Methods of heaving-to for survival in extreme conditions. Trysail and para-anchor technology for all types of boats and sailors.
The American Practical Navigator
Hardcover
The most complete book on navigation available. "A single, comprehensive navigation science reference which explains modern navigational methods while respecting traditional ones."
Desirable and Undesirable Characteristics of Offshore Yachts
Hardcover, 310 pagess
The authority on the features and equipment that belong on a cruising sailboat. Written by some of the world's most experienced sailors and yacht designers. Although written in 1987, this book is still contains invaluable information, and is as relevant today as when it was written. Should be read by everyone contemplating offshore sailing.
The Complete Book of Anchoring and Mooring
Hardcover, 352 pages
World Cruising Handbook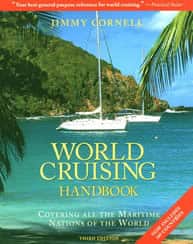 Hardcover, 544 pages
A companion volume to Cornell's World Cruising Routes, this practical edition provides a rich source of essential information on planning and executing any overseas voyage.
The Care and Feeding of Sailing Crew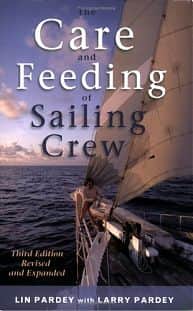 Paperback, 416 pages
This essential guide is filled with the most useful, up-to-date information on all facets of preparing for blue-water adventuring. The Pardeys provide expert tips on buying, provisioning, and storing food for cruising as well as on every other aspect of crew comfort.
The Complete Rigger's Apprentice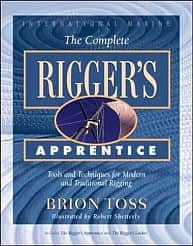 Hardcover, 392 pages
The definitive work in the art of rigging. Covers knots, splices, lines selection and use, wire rope, rigging design, inspection and maintenance, rigging theory, fancy rope work, all with an respect and use of traditional methods, but with a appreciation of modern material and techniques.
Offshore Cruising Encyclopedia II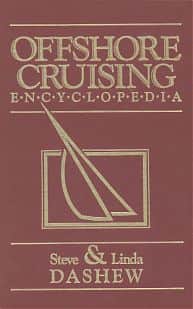 Hardcover, 1232 pages
"This… second edition… is a good source… for people interested in pursuing the voyaging lifestyle. At 1,200 pages… the second version is even more in-depth than the first edition. Put simply, it includes discussions on just about everything from light displacement hull design to keeping your kids happy on long passages."
Where There Is No Doctor: A Village Health Care Handbook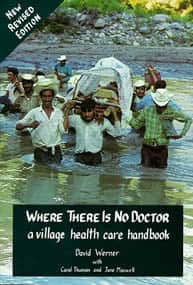 Paperback, 446 pages
Originally written decades ago for remote villagers in Mexico, later editions of this book became a vital health care guide for anyone who lives or travels far from modern health care centers.
Where There Is No Dentist
Paperback, 188 pages
Similar to its companion work, Where There Is No Doctor, this book is a guide for tooth and gum care when you're far from any dentist's office.
Advanced Topics
Seaworthiness: the Forgotten Factor
Hardcover, 372 pages
"For the first time we are offered logical scientific criteria which help us to assess the seaworthiness of [a] boat." — Practical Boat Owner magazine
Sail Performance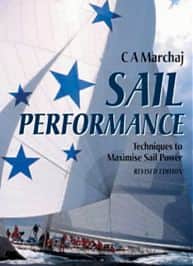 Hardcover, 416 pages
Designs and techniques to maximize sail power.
Oceanography and Seamanship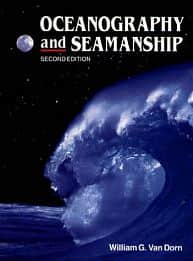 Hardcover, 440 pages
Based on the premise that those who challenge the sea will have a better chance of survival if they have a knowledge of its characteristics, the author applies the science of physical oceanography to the practical needs of the seafaring community. The book begins with a complete discussion of the ocean's origin and nature and life at sea, and includes a discussion of meteorology, ocean currents and wave motion, and ship dynamics. The final sections of the book deal with strategies for heavy weather seamanship and emergency procedures.