Bahamas Sailing Schools - Marsh Harbour, Bahamas
At our Bahamas sailing school in Marsh Harbor, we specialize in teaching live-aboard sailing courses on luxurious cruising catamarans. Marsh Harbour is the capital of the Abaco Islands district of the Bahamas and is the third largest city in that country. The Abacos have some of the best sailing in the Caribbean, especially in the winter. Most of our Bahamas sailing courses are held in the Sea of Abaco, which offers protection from winter cold fronts.
Bahamas Sailing Courses and Schedules
At our Bahamas sailing school, we offer Course A Plus Catamaran. This class combines the Basic Sailing (ASA 101), Basic Coastal Cruising (ASA 103), Bareboat Chartering (ASA 104) and Cruising Catamaran (ASA 114) certifications into a weeklong live-aboard cruising course. Please see ASASailing Course Summaries for details on each certification standard.
You can learn more about our hands-on catamaran sailing courses from the Catamaran Sailing page. For current availability and pricing, please see this schedule.
Bahamas Sailing School Maps and Directions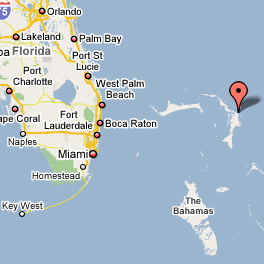 The location of Marsh Harbour, Bahamas, relative to the Florida coast is shown in the map at right (click the map for a full-size interactive version from Google). You can find more detailed maps of the Abaco Islands by following these links:
Interactive map of the Marsh Harbour, Bahamas area
Your Yachts
Please see the BWSS fleet page for information about the yachts at this location.
Bahamas Weather
Bahamas Travel Information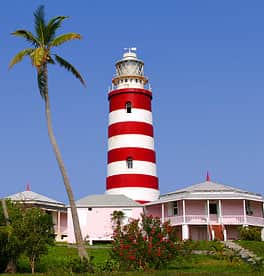 Marsh Harbour, Bahamas has most of the services and amenities you'd expect to find in a small American town, including several excellent restaurants and shops. It's nestled near the center of Great Abaco Island, not far from the settlements of Hopetown and Man of War Cay. Our journey will take us south to Little Harbour, home of internationally known bronze sculptor Randolph Johnson (deceased), his art gallery, and the world famous Pete's Pub.